Climatology is a brand that develops a small range of Day and Technical packs -but also looking to grow and expand 
into other categories such as jackets, tents and outdoor hardware.
They came to our studio looking for a fun and warm hearted branding.
For the logo, a serif type that portrays a touch of elegance and timeless classicism is twisted with a modern gesture.

For the colors and graphic resources, earthy tones are combined with fresh and organic patterns. 
The layouts are classic, centered and balanced, which brings an editorial look and feel. 
Photography with landscapes and product shots have warm color tones, with soft, calm lights.
The result is comfy, trustworthy, but still cool.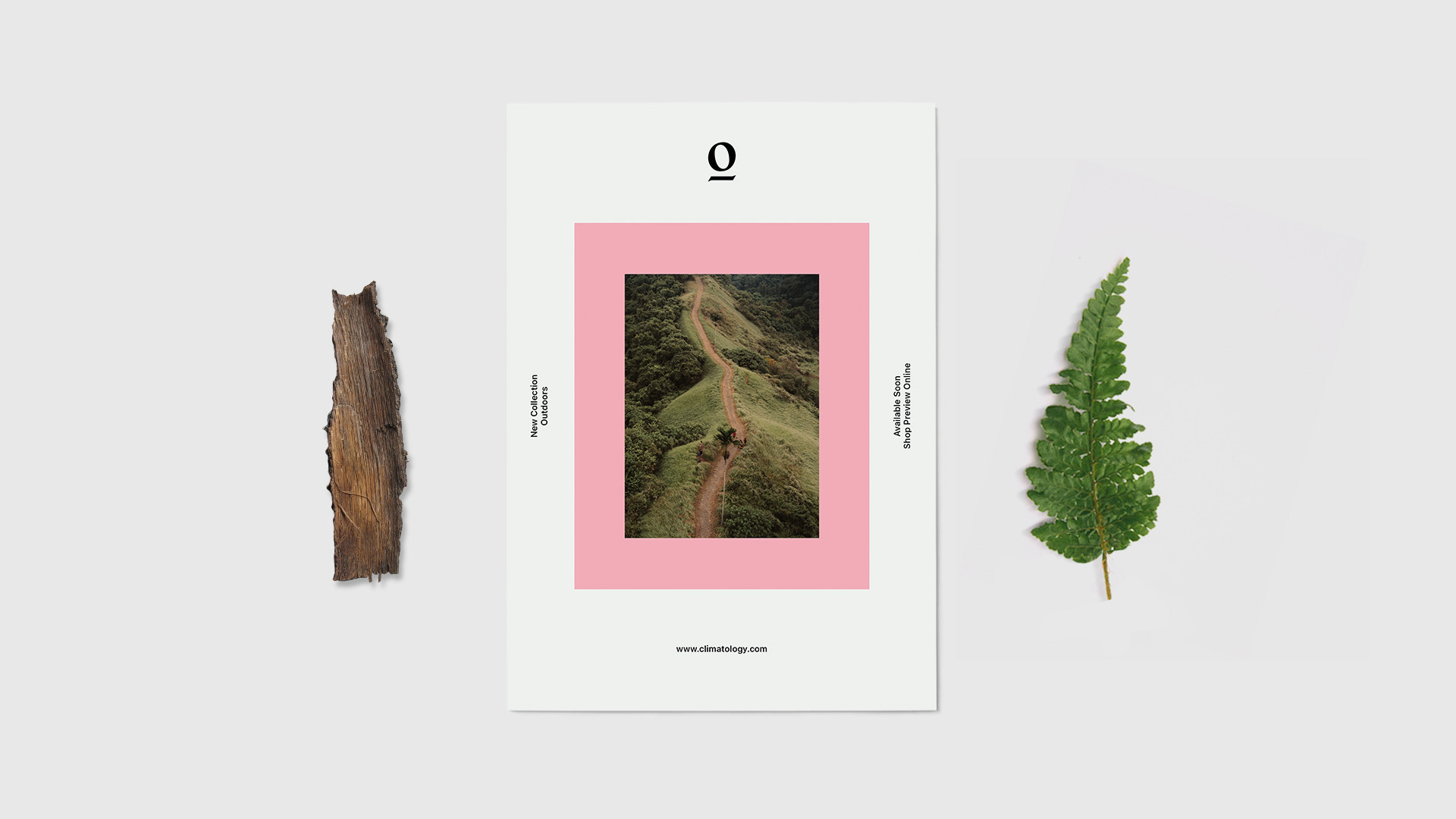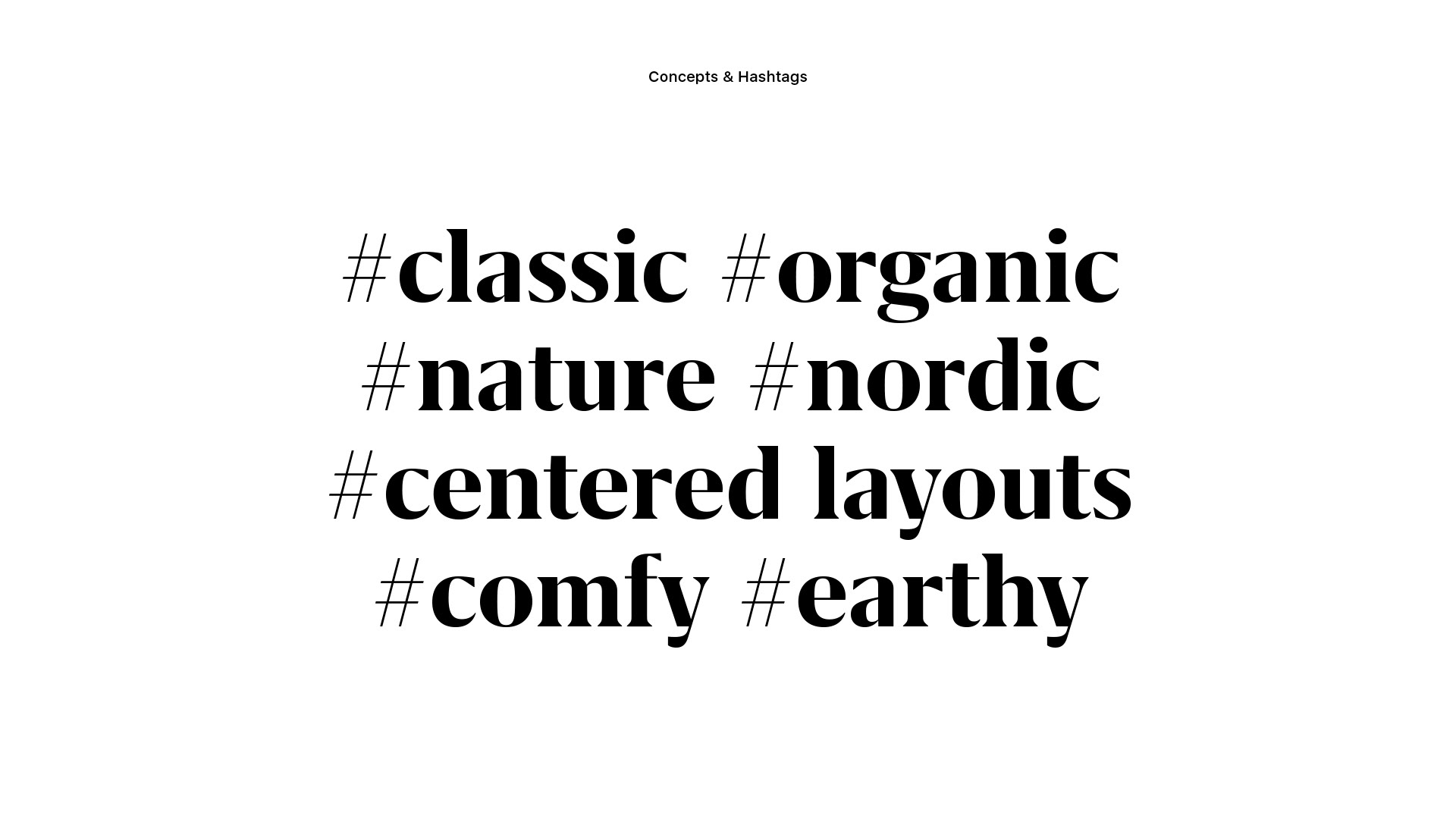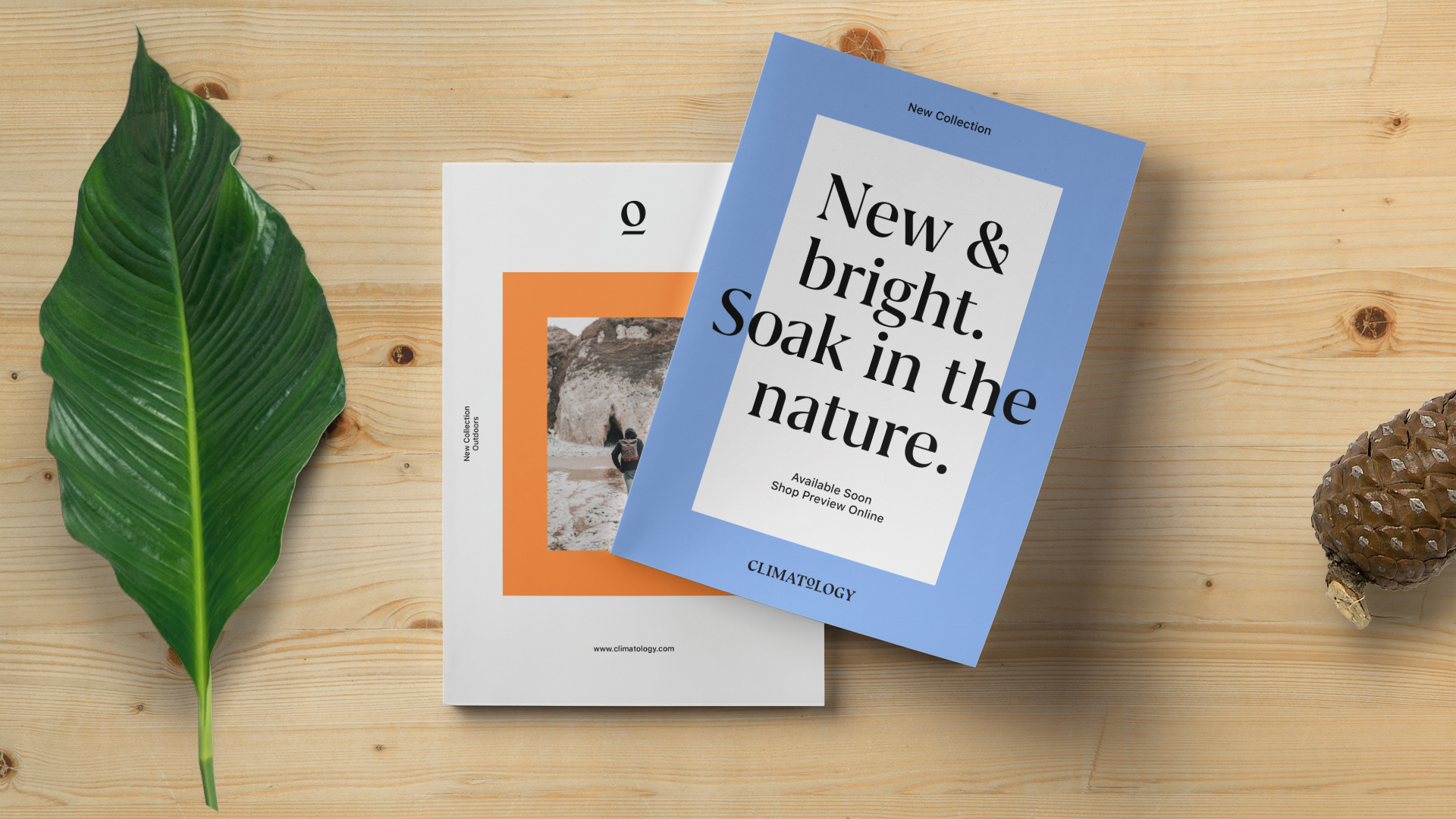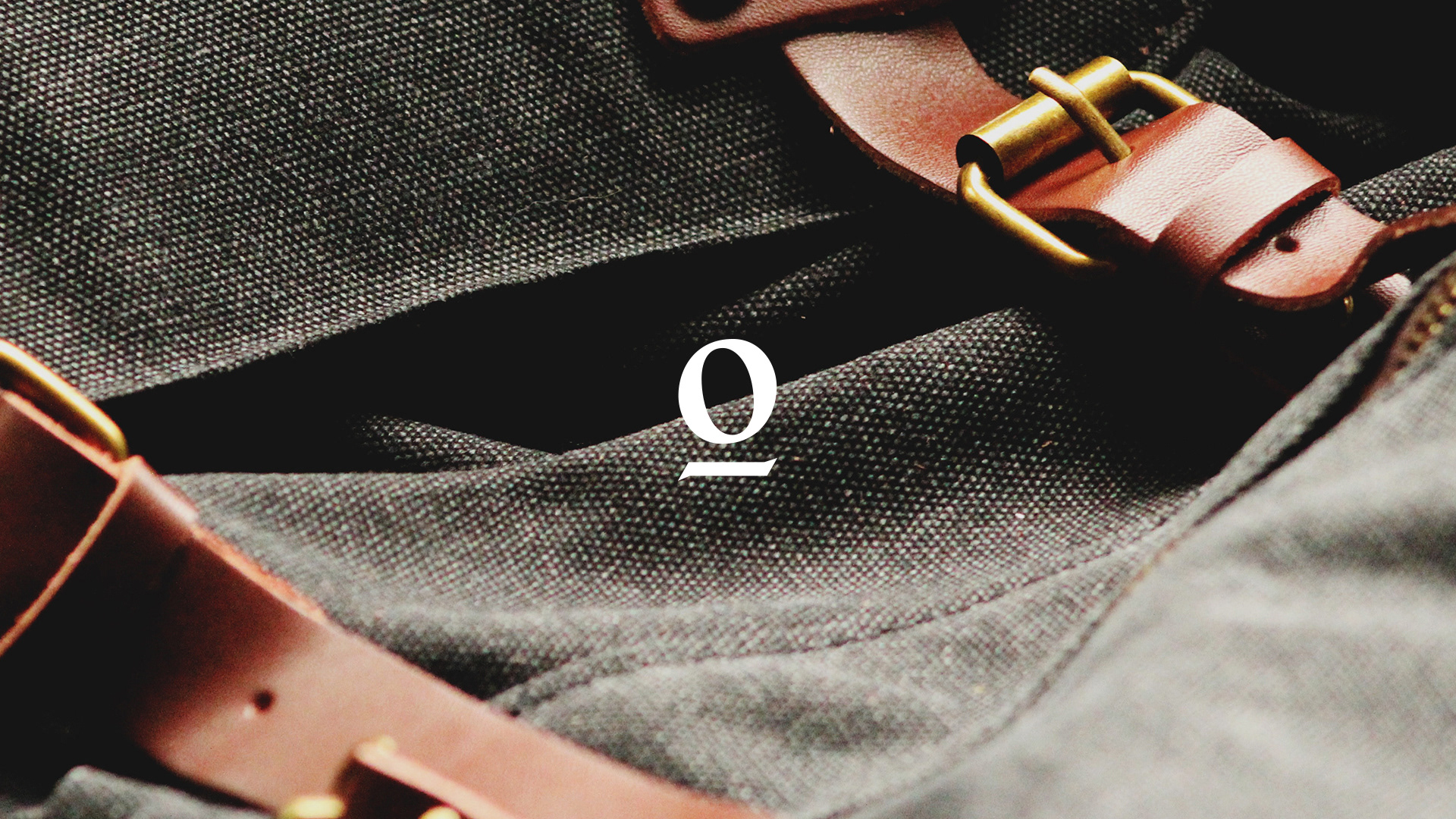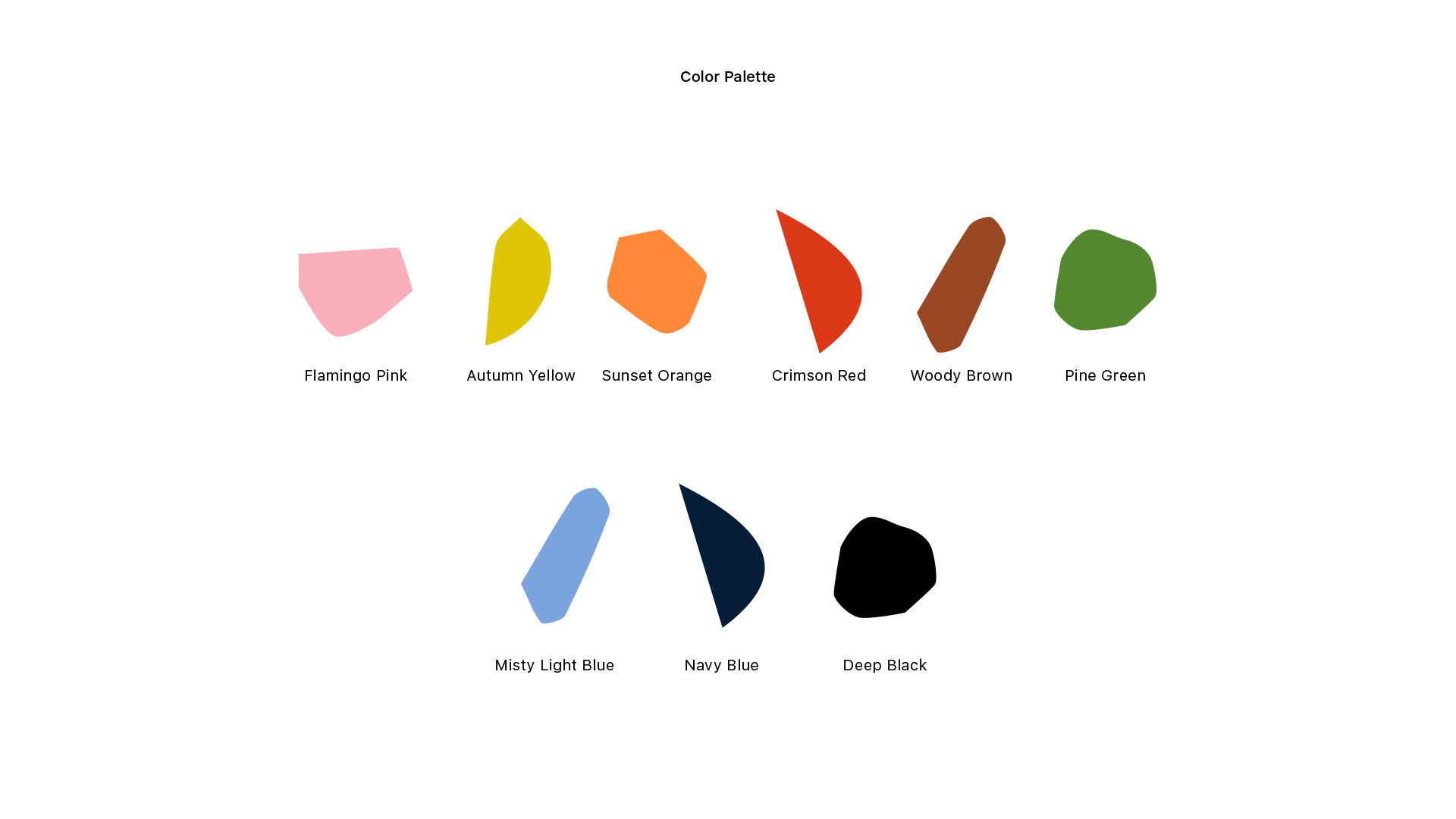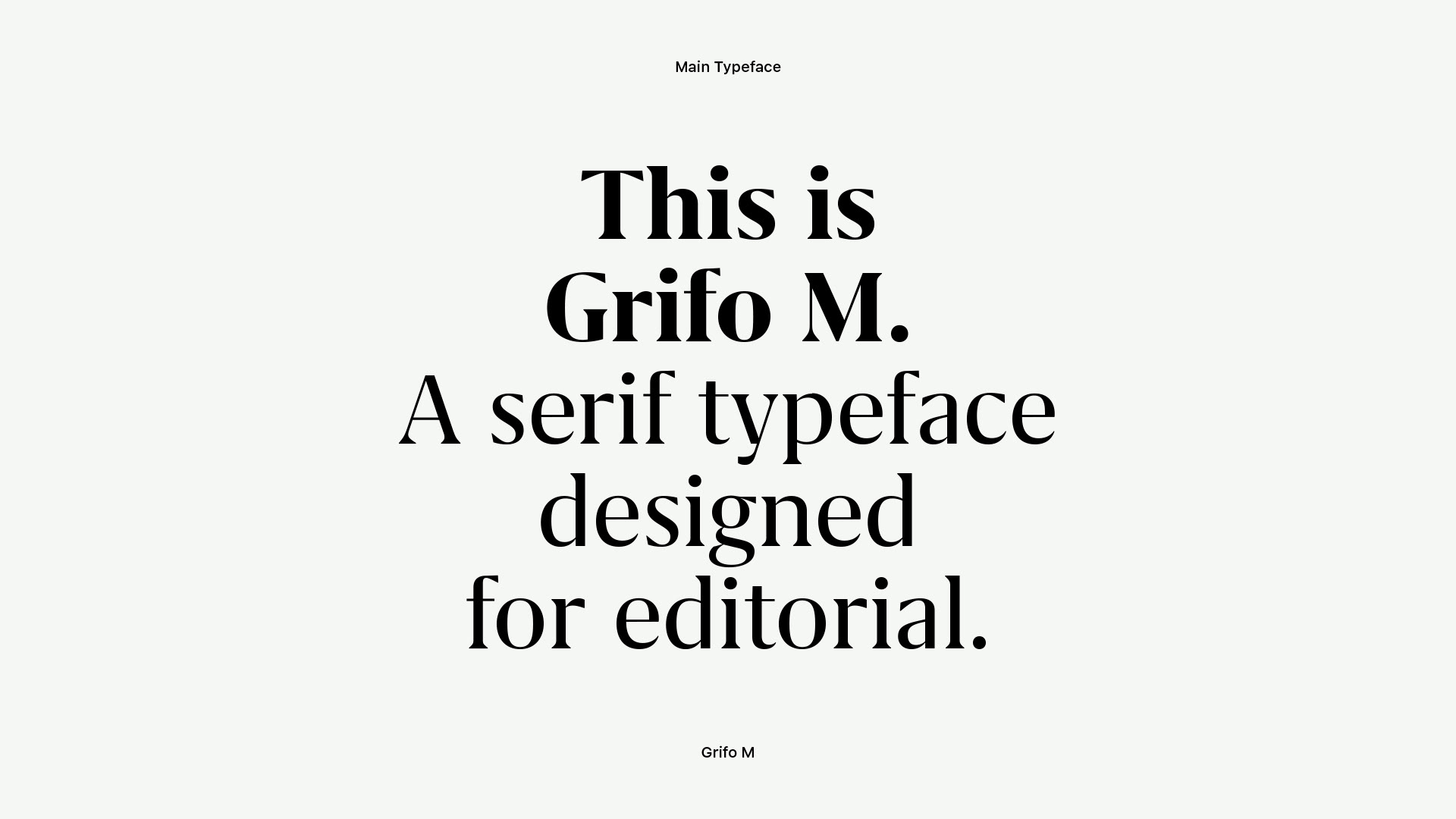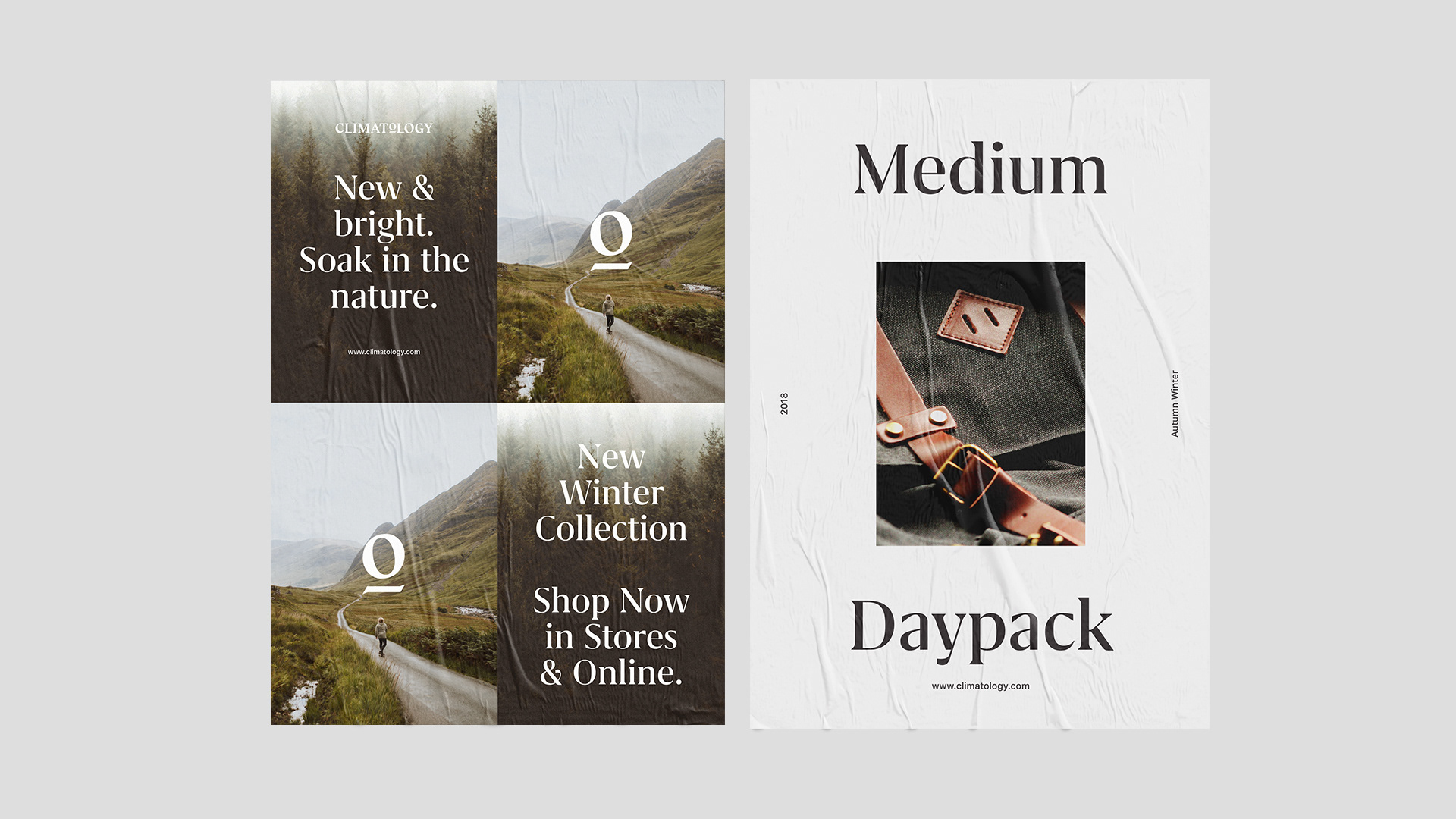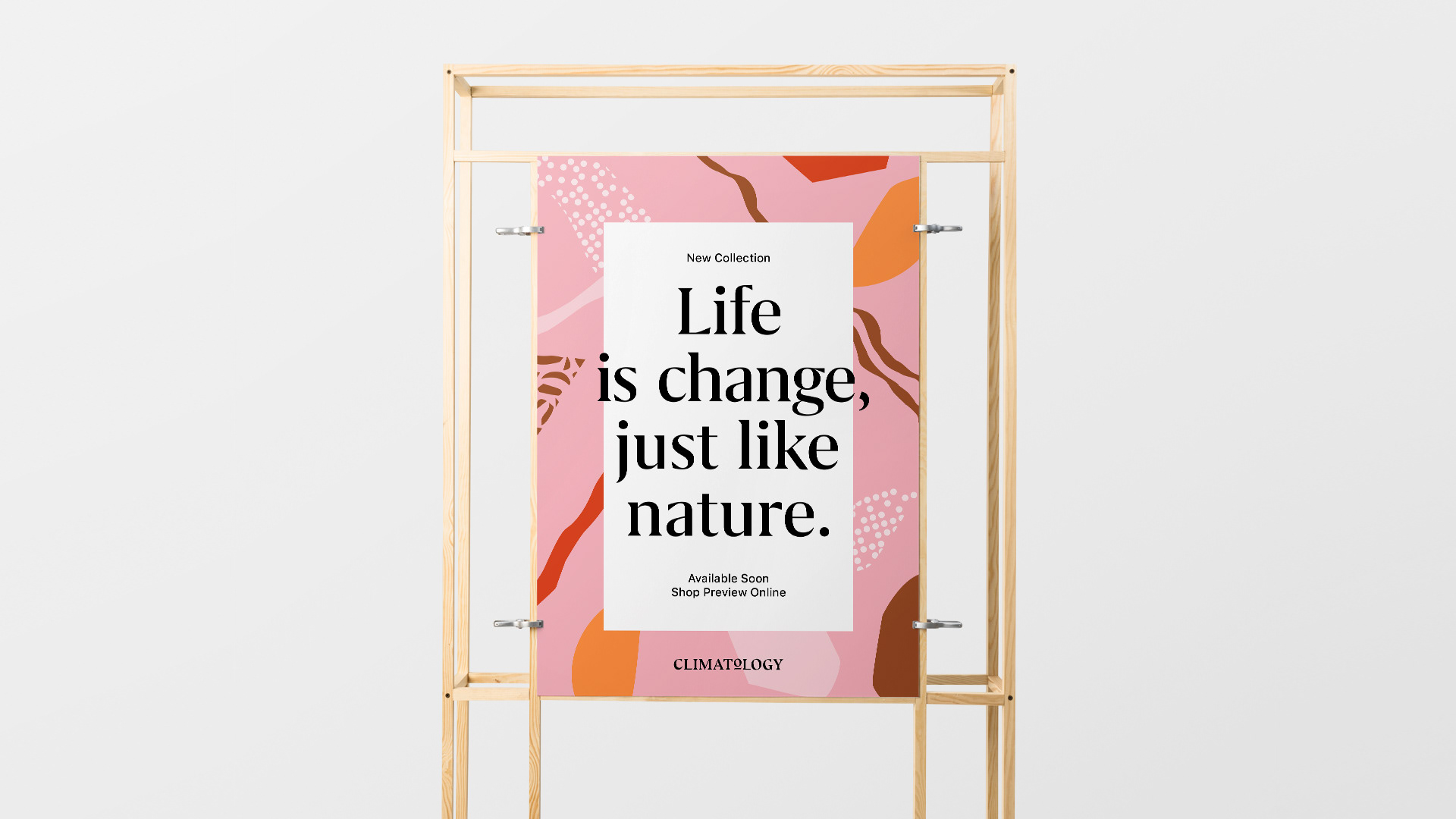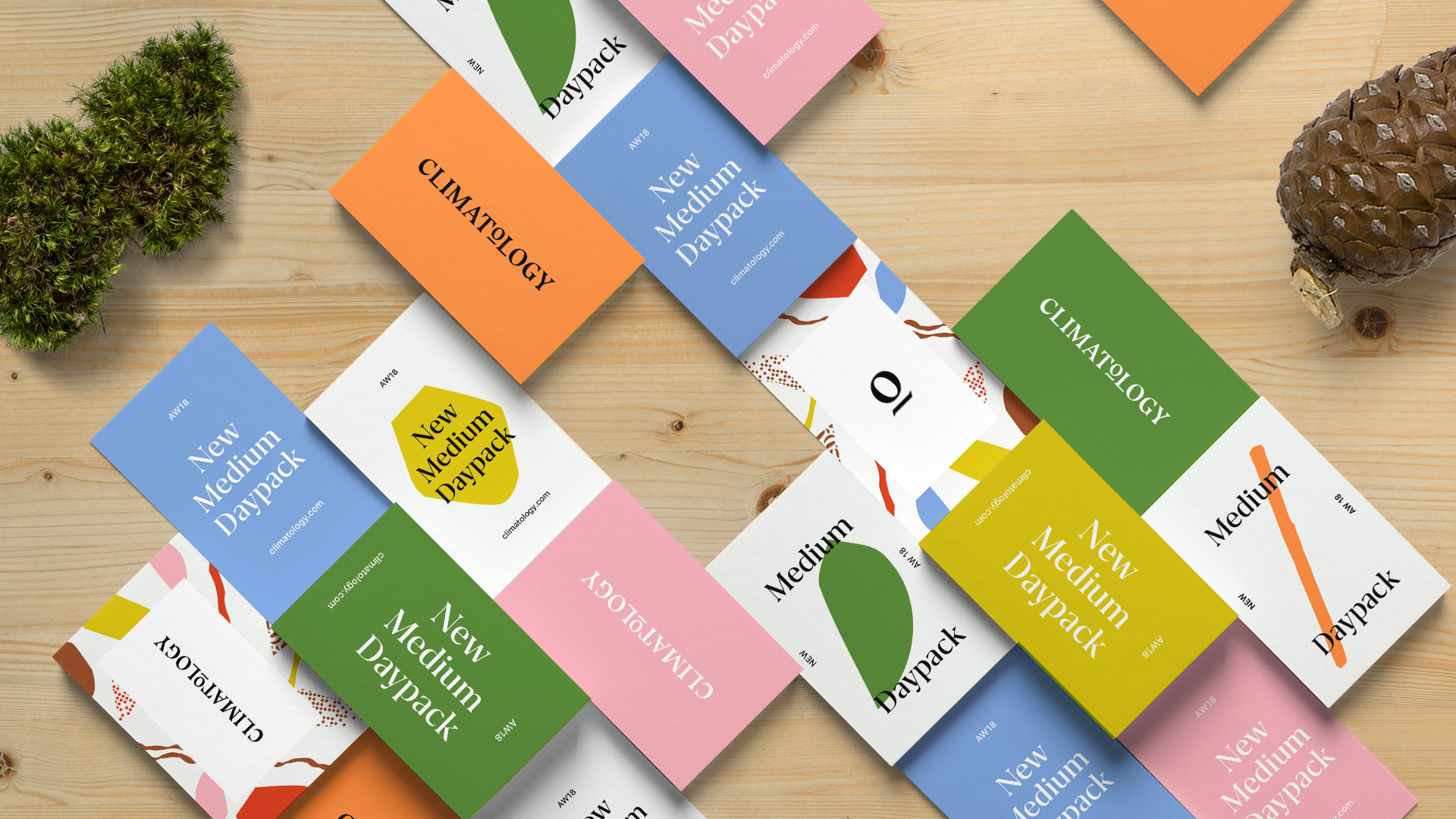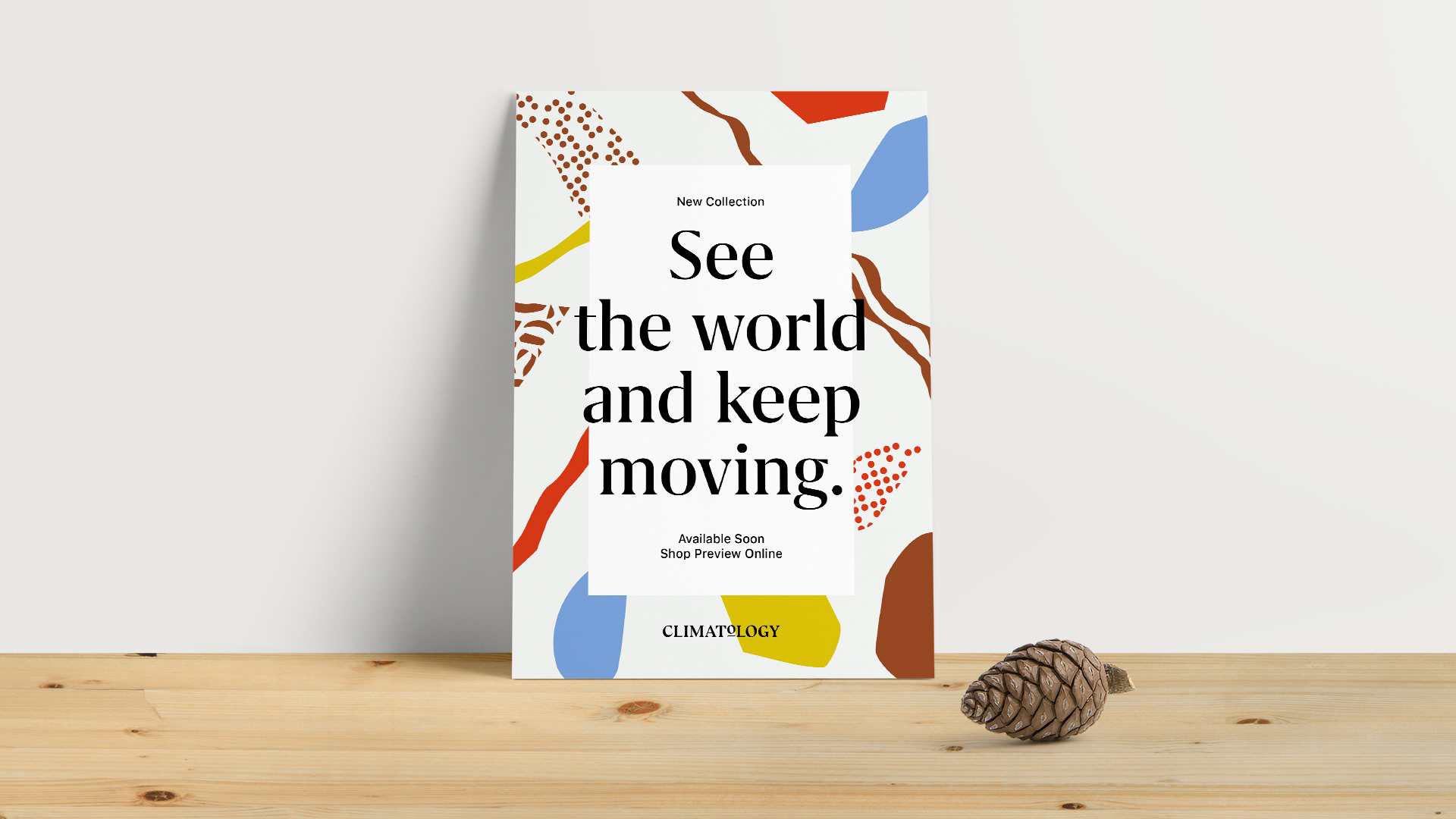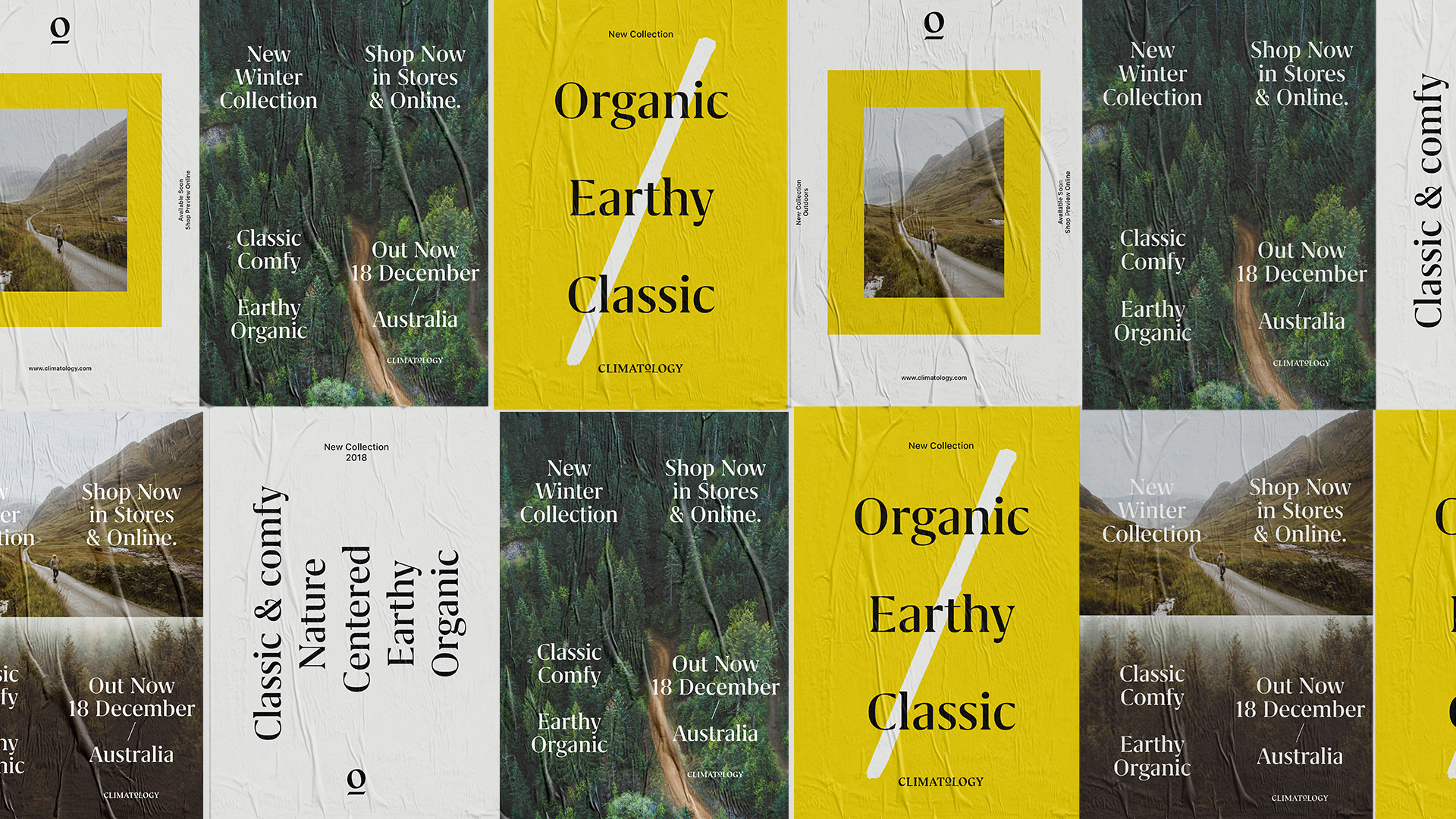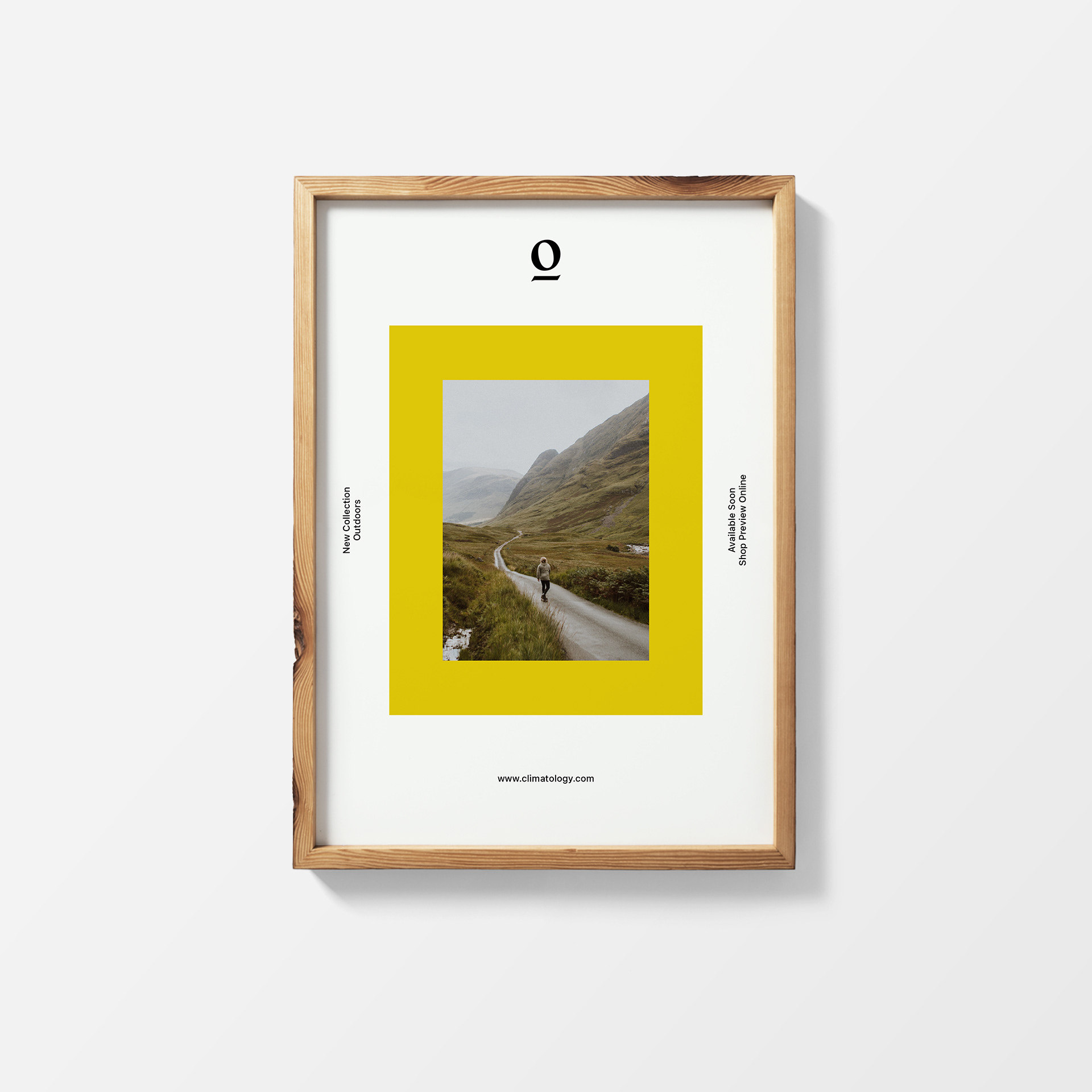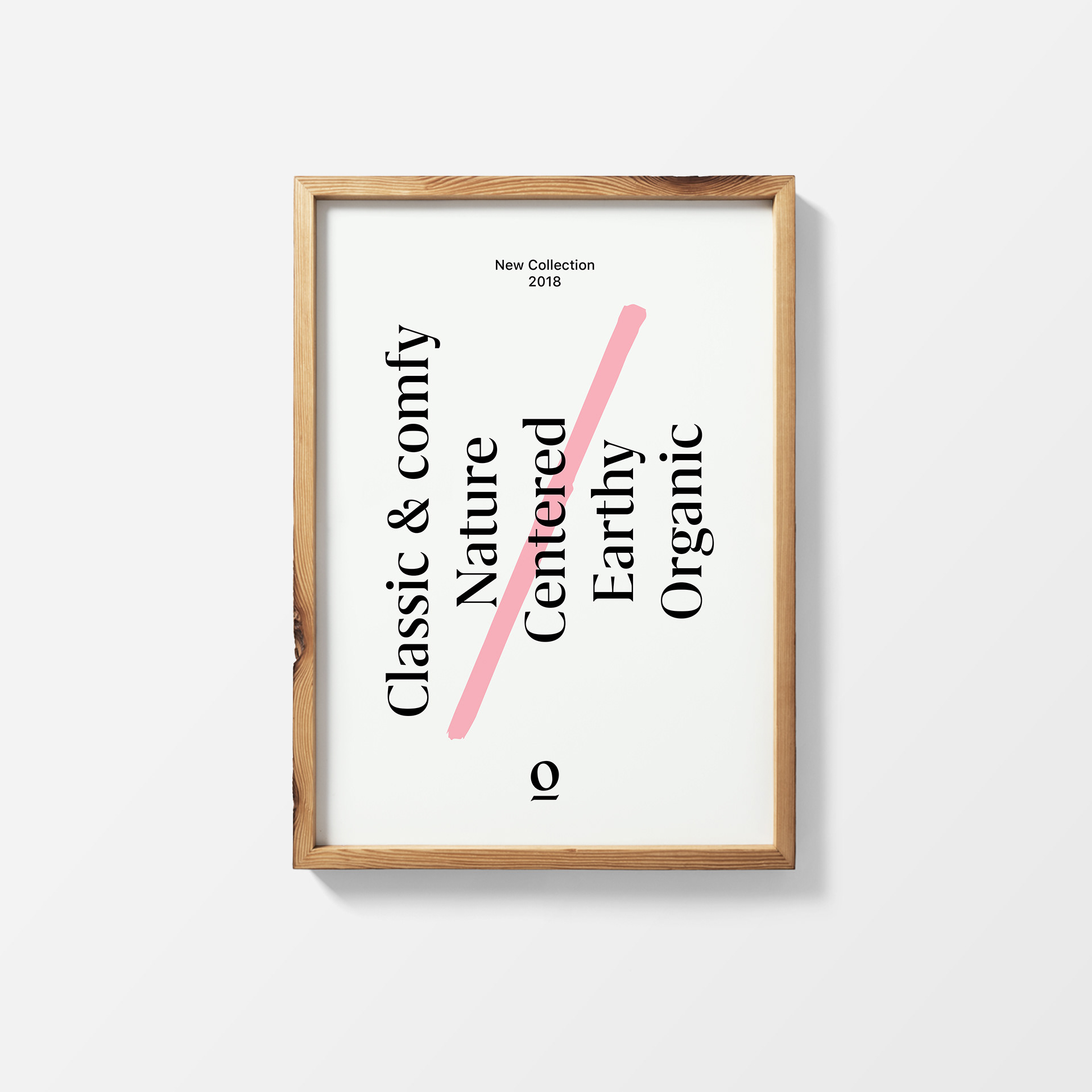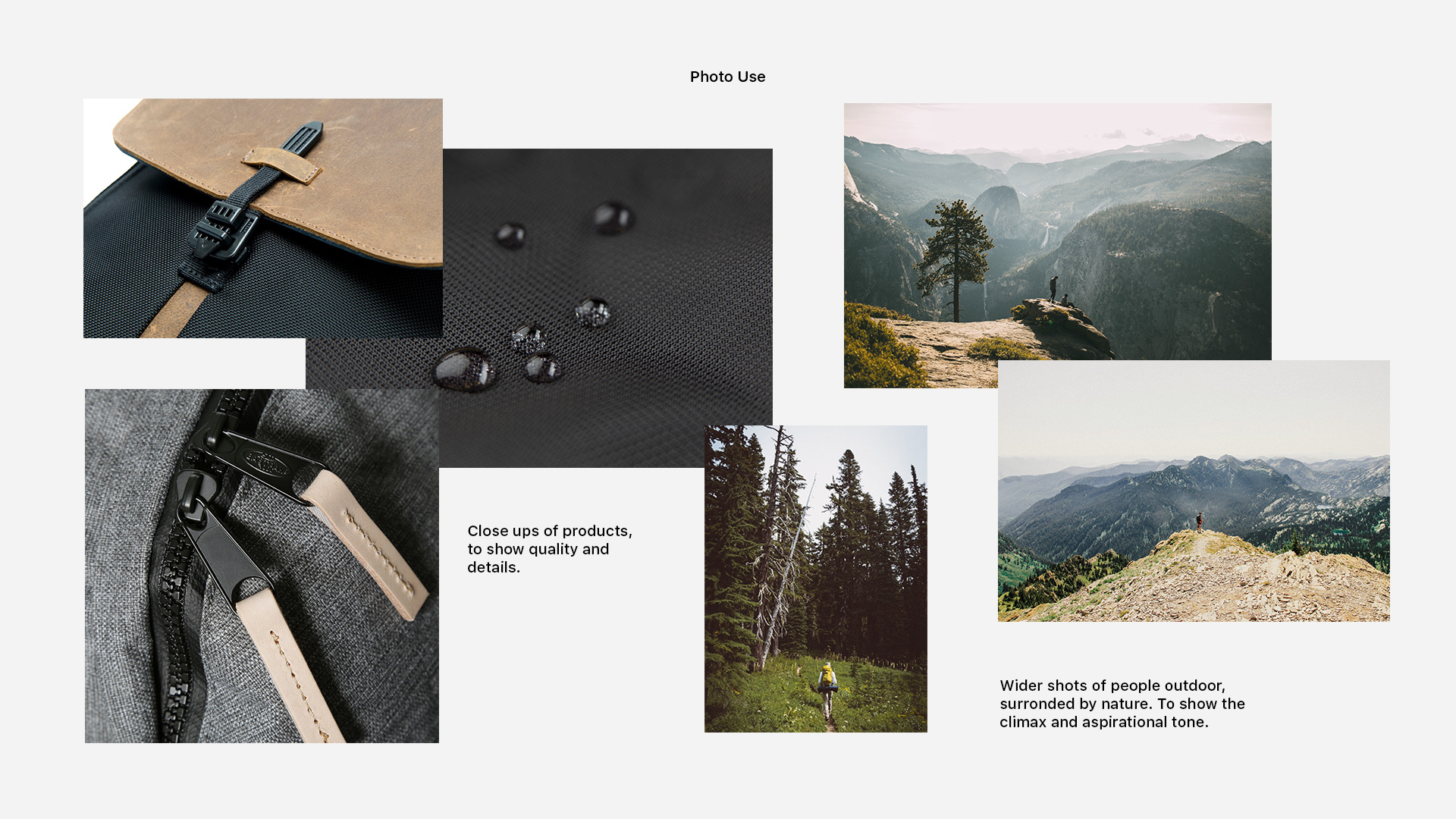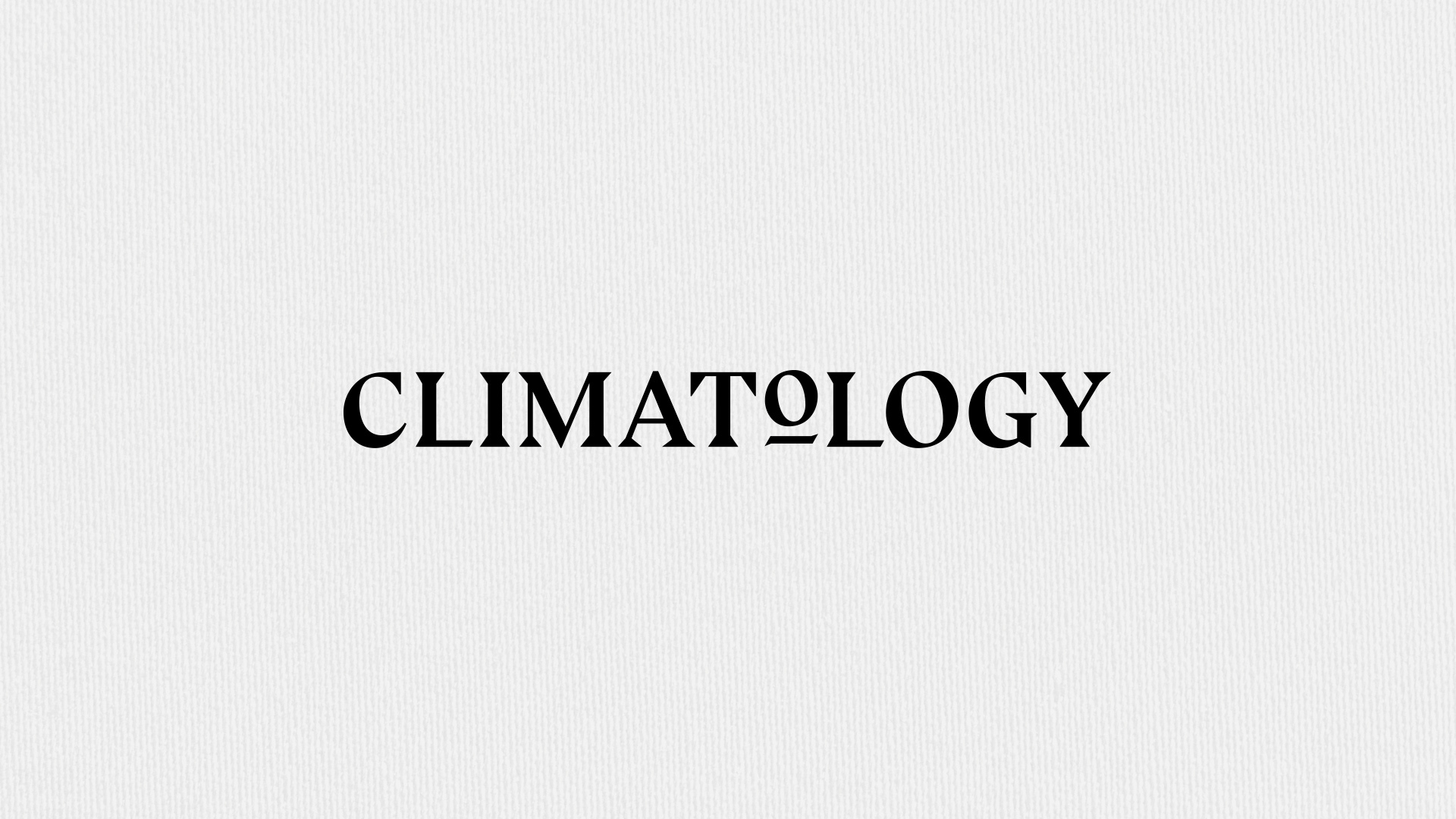 Creative Direction: Valeria Moreiro
Graphic Design: Cecilia Armand Ugon, Valeria Moreiro, Milton Gonzalez
Typeface used: Grifo by Rui Abreu
Client: Climatology
Creative Direction at Climatology: Jessie Hoptkins
Year: 2018